100% of our departments are standardised under ISO version 2015 and OHSAS version 2007.
Meeting your specifications and constant vigilance
Regulatory compliance is part of Cetup's DNA. We factor in each of our instructions to the letter and all our departments adhere to the guidelines of major ISO and OHSAS standards.
CONTINUOUS IMPROVEMENT OF OUR PERFORMANCE
All of our departments, without exception, are certified. They apply the latest versions of international standards: ISO 9001 and 14001 (quality and environment) and BS OHSAS 18001 (occupational health and safety). We work on continuously improving our performance on a daily basis.
A transport service tailored to your requirements
1
From the time of pick-up to the delivery of your goods, our customer team devises a dedicated transport plan with you, in compliance with regulations and the standards in force in your business sector.
2
At our main site, our operators and our pilots who are in constant contact do what it takes to complete your mission, under the terms defined and the agreed time-frame.
3
We use GPS tracking on your goods, throughout the shipping process, and can keep you up-to-date on the progress of your delivery at all times.
Our accreditations and commitments
Cetup is registered with the French national goods transport business registry. We hold a Domestic Transport Licence (LTI No. 2015 82 0001916).
Security and confidentiality
Optimal security of carried goods Cetup holds a security accreditation, authorising it to carry hazardous substances (European ADR Chemicals accreditation) and allowing it to enter sensitive and secure sites.
Expertise in dealing with sensitive environments Our pilots have expert knowledge of the carriage of chemicals and toxic substances, infectious, flammable and radioactive materials, as well as explosives.
Air Cargo security Our pilots and operators at Cetup are trained on air cargo security. All our vehicles can be sealed.
Security plan for high-risk hazardous goods
Classified: in progress.
Transport order placement and tracking
Pick-up of your shipment Your shipping request, placed with the customer team, is transferred to the operations team who immediately implement the transport plan devised with you.
Real-time traceability of your goods From collection to delivery, your goods are continuously tracked by GPS by dedicated teams assigned to your transport order via Cetupweb.
Continuous reporting At any time, our operators can provide you, at your request, with a progress report on your shipment in France and internationally.
Immediate notifications In the event of postponed delivery of your goods, you are immediately notified by e-mail or phone (at your convenience).
Professionalism and discretion
Full control of the carriage of your goods Cetup handles the carriage of your goods wholly and exclusively. Our pilots are all Cetup employees. They receive permanent French employment contracts and regular continuous training to the highest standards.
Meeting your requirements Cetup's pilots are trained to adhere to each of your specific instructions: product packaging procedures, delivery instructions, whatever they may be.
A commitment to confidentiality All Cetup's teams sign a confidentiality agreement, requiring them to treat our customers and their information with the greatest discretion.
Plan, do, check, act*
We work on continuously improving our performances on a daily basis.
*Plan, do, check, act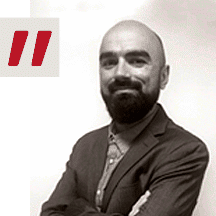 "Operators are in contact with CETUP Pilots day and night" We identify the pilots and vehicles in the Cetup fleet available to complete a customer's order, in line with the customer's requirements. We then phone the pilots and review, together, the items requiring particular attention in the specifications (specific packaging required or person to contact, prior to delivering the goods). We stay in contact with our colleagues on the road throughout the entire shipping process. We always work as a team, whatever the time of day or night.
Jérémy Cassarino – Operator at Cetup's operations centre
"We treat our customers' goods with the utmost care. " I am never assigned a delivery before I have discussed it directly with my colleague in the operations team. At their request, I estimate my arrival time at the pick-up site. We then review all the aspects of the order. This allows us to provide secure carriage of the collected goods. Throughout my work day, I stay in contact with operations. This is vital to meet our customers' needs and provide them with a conscientious and attentive transport service.
Romial Fednand – Cetup Pilot in the Paris region