100% of our departments are standardised under ISO version 2015 and OHSAS version 2007.
CSR at the heart of Cetup business strategy
The principles of corporate social responsibility (CSR) have been a central part of Cetup's strategy, since its inception. All our decisions reflect social, environmental and economic concerns.
We always take great pains with dialogue with our stakeholders: customers, staff, contractors.
Our unique and personalised transport services are environmentally-friendly.
Pick-up and delivery of your mail, goods or sensitive materials are carried out under optimal conditions in terms of quality and security.
A voluntary commitment all the more significant as it reflects our five founding values: security, quality, image, sustainable development and social development.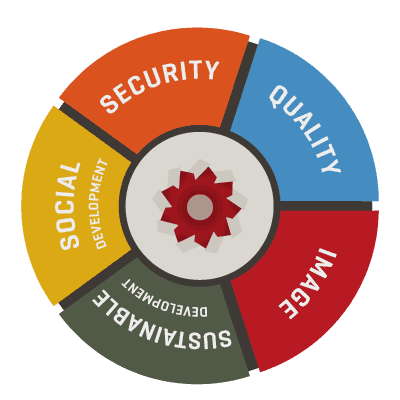 Protecting the environment
Since 1988, CETUP has been firmly committed to a
sustainable development
process. We have signed the
Objectif CO2 charter
, coordinated by
ADEME
, and compensate for our fuel purchases by funding
environmentally responsible projects
. We exceed the requirements of the
environmental standards
in force and have been investing for many years in
clean
and
alternative vehicles
.
To travel in urban areas or areas subject to traffic restrictions, our CETUP Pilots use electric or hydrogen vehicles and our sales managers drive vehicles running on bioethanol. In addition, in April 2015, CETUP became the first goods transport company in France to use hydrogen vehicles.
All these measures enable us to provide our customers with a 24/7 service even during peak air pollution periods.
To ensure
optimal delivery
of your
business-related shipments
, we place
prevention
at the heart of our actions and improve our
processes
on an ongoing basis through reviews.
We own and manage our own company fleet and provide our Pilots with the safest, most comfortable and most environmentally-friendly vehicles.
Deployed throughout France, our Pilots receive eco-driving training. Adhering strictly to road regulations, in France and abroad, our driving teams work exclusively under CETUP contracts.
From the time of pick-up, including careful stowage, until delivery within the agreed time-frame, our Pilots take great care with the goods that you entrust them with.
Local commitment with a global ambition
In 2011, CETUP signed up to the
United Nations Global Compact
, a voluntary initiative applied by businesses. In line with the
Global Compact
charter, we support and apply ten universal principles, linked with four main themes:
respecting
Human rights
and
International labour standards
, the
Environment
and
Anti-corruption.

Recognised in 2016 as
one of the most ambitious French businesses in CSR matters
, we are members of the Board of Administration of
Global Compact France
and
Club Global Compact
.
Being a socially responsible business has always been a major component of the DNA of CETUP.
An environmentally responsible player
As a transport business, we take concrete actions on a daily basis to help lower greenhouse gas emissions.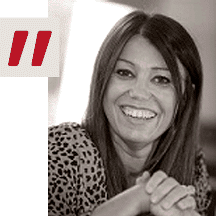 "CSR resonates completely with Cetup's values"
From the day Cetup as created, people have been at the heart of all our strategic decisions.
Opting for an environmentally responsible fleet, ensuring the welfare of our teams, and making our commitment to ADEME all stem from the same social responsibility process. This process also applies to our testimonials to other businesses, at the invitation of the Road Safety Authority or the United National Global Compact.
From the our journeys in the early days to the European transport motorways of the future, we work, on a daily basis,

to promote the principles of the Global Compact

: "local action to contribute to a global impact".
Laurence Capossele – Co-founder and co-director of Cetup
"I have tried and tested sustainable mobility! "
Every day, I drive a Kangoo ZE H2 (an electric commercial vehicle in which the engine is linked with a hydrogen battery). The vehicle is clean and noiseless, particularly nice to drive, in urban areas and in the Paris region.
Recharging with hydrogen, which doubles the capacities of the vehicle, takes a matter of minutes (with no queue in recharging stations). As the Kangoo ZE H2 produces no CO2 emissions, I can drive the vehicle at any time: even in the event of alternate traffic days or peak pollution periods.
Timothée Dhaese – Cetup Pilot in the Paris region